Athletics at Preuss
DUE TO COVID 19, THERE IS MUCH UNCERTAINTY ABOUT THE UPCOMING HIGH SCHOOL SPORTS SEASON.  AS WE LEARN MORE, THE SCHOOL WILL COMMUNICATE NEXT STEPS FOR HAVING A SUCCESSFUL YEAR FOR OUR STUDENT-ATHLETES.
Our student-athletes have had a proud tradition of success in winning league titles and representing the team, the school, and the community with a high level of integrity and sportsmanship.  The vision of the The Preuss School is to provide a pathway to college for low-income, first-generation students.  Athletics is another tool for students to test themselves in competition and develop in the areas of leadership, commitment, work ethic, and perseverance.  These skills can be applied directly to academic success at the high school level and continue through the college experience.
The Preuss School participates in two athletic conferences.  In the sports of cross country, volleyball, basketball, and soccer we compete in the Frontier Conference.  In the sport of lacrosse we compete in the City Conference.  We also field a cheer team that enthusiastically supports all our student-athletes.  All sports in San Diego county are governed by the San Diego Section of the California Interscholastic Federation (CIF).  Information on high school sports, including sports-season calendars, can be accessed at the CIF Webpage.
Preuss offers the following sports:
Fall
Boys and Girls Cross Country
Girls Volleyball
Winter
Boys and Girls Basketball
Boys and Girls Soccer
Spring
Boys and Girls Lacrosse
Parents, family members and friends are encouraged to attend student sporting events. Get detailed directions and parking information here.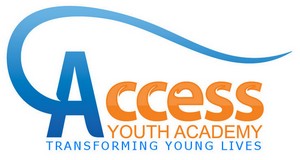 Access Youth Academy seeks to transform the lives of underserved youth through academic achievement, health and wellness, leadership and social responsibility through squash. 
Founded in 2006, Access believes that every child should have equal access to achieve their full
potential and through its after school enrichment program Access commits to a twelve-year
promise to Preuss students, which begins with students in the 7th grade and continues through
their four-year college degrees and an additional two years of post-graduate support. 
Access Youth Academy
in partnership with The Preuss School
, has achieved a 100% high school
graduation
rate and a
97% four-year college acceptance rate.
AYA
has also secured over $4.2
Million in earned scholarships for 33 Preuss students, and won 11 National Urban Squash Titles.
For more information about Access Youth Academy, please click here: