Athletics at Preuss
The Preuss School UC San Diego provides students with the opportunity to compete in quality athletic competition at the high school level. We believe that athletic participation is an integral part of the total educational program at Preuss. We provide experiences beyond the school classroom curriculum where participants learn sportsmanship, teamwork, commitment and leadership. Student-athletes and coaches should always conduct themselves in a manner that brings respect and integrity to themselves, the school and our community.
Preuss is a member of the Frontier League and is a Division IV School. We have made many CIF post season tournament appearances, and one of our proudest moments came when our Boys Soccer team participated in the Division IV Soccer Championship game. Our Girls and Boys Soccer and our Girls and Boys Basketball teams have also been named Frontier League Champions. Preuss student-athletes excel on the field and in the classroom, and as a result of this our juniors and seniors are consistently named to the San Diego Union Tribune All-Academic Team.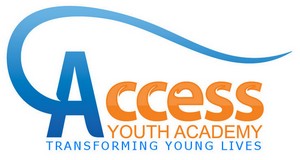 Access Youth Academy seeks to transform the lives of underserved youth through academic achievement, health and wellness, leadership and social responsibility through squash. 
Founded in 2006, Access believes that every child should have equal access to achieve their full
potential and through its after school enrichment program Access commits to a twelve-year
promise to Preuss students, which begins with students in the 7th grade and continues through
their four-year college degrees and an additional two years of post-graduate support. 
Access Youth Academy
in partnership with The Preuss School
, has achieved a 100% high school
graduation
rate and a
97% four-year college acceptance rate.
AYA
has also secured over $4.2
Million in earned scholarships for 33 Preuss students, and won 11 National Urban Squash Titles.
For more information about Access Youth Academy, please click here:
Preuss offers the following sports. Click on the appropriate team for their season schedule. All files are in PDF format.
Fall
Boys and Girls Cross Country
Girls Volleyball
Winter
Boys and Girls Basketball
Boys and Girls Soccer
Spring
Boys and Girls Lacrosse
Parents, family members and friends are encouraged to attend student sporting events. Get detailed directions and parking information here.