Library: The Helen K. Copley Media Center
The Preuss library is named after the late Helen K. Copley, one-time publisher of the San Diego Union-Tribune and local philanthropist who championed the cause of literacy.
The media center offers the following online databases for student use:

Albert - 1000s of online AP, SAT, ACT, and Literature practice questions
A link to KPBS' Great American Read and a list of their TOP 100 TITLES
Curriculum-aligned database of content organized by complex issues, ideally for middle and high school students and educators. (Grades 6+)
Millions of articles from more than 10,000 full-text scholarly journals(grades 9+, IB, AP abd College Prep)
Selected content for novice researchers, especially elementary and middle school students and educators. (Grades 3-9)
Concise cultural information on countries around the world. (Grades 3-12)
General reference aggregation of periodical and digital media content with editorial guidance for novice researchers. (Grades 6+)
The go-to site for learning more about any subject—for all grades and all reading abilities—offering thousands of up-to-date, curated, and curriculum-relevant articles, images, videos, audio clips, primary sources, maps, research tools, recommended Web sites, and three separate databases—Elementary, Middle, or High.
The leading knowledge-building resource that is universally trusted for accurate and age-appropriate content in Spanish.
Churchill Archive   It includes more than 800,000 pages of original documents, produced between 1874 and 1965, ranging from Winston S. Churchill's personal correspondence to his official exchanges with kings, presidents, politicians, and military leaders. This is more than a fantastic collection of primary source material; it is a unique online resource offering new insight into a fascinating period of our past.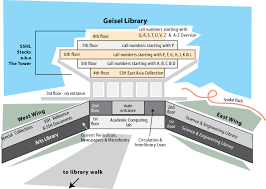 Information for Preuss Students using UCSD Geisel Library