The Preuss School Day of Giving

For more than 20 years, The Preuss School UC San Diego has been developing thinkers and problem-solvers, confident students and future leaders. We provide our scholars with opportunities for success — mentorship, resources and enrichment programs — creating students who will triumph over obstacles and achieve greatness in their studies and beyond.
Although we were unable to hold our annual The Preuss Promise benefit this year, we still want to give our beloved donors and friends the opportunity to witness the impact of the Preuss experience and are reinventing our signature event into a digital Day of Giving. By participating in The Preuss School Day of Giving, you reaffirm our commitment to immerse under-resourced, first-generation San Diego scholars in a college-bound culture. Will you join us?
For more information please contact Tamika Franklin at 858-246-0327 or twfranklin@ucsd.edu
Conversation with Leadership
Executive Director Helen Griffith '81 and Principal Matthew Steitz, EdD '10 share more about our Distance Instruction Open Learning model and the amazing things our graduates can achieve.
Message from Chancellor Khosla
Message from EVC Simmons
Help us fund the many initiatives that have made The Preuss School extraordinary. Your support helps us to make The Preuss Promise possible; transform society –starting with the next generation of changemakers.
Future of Learning: $50,000
Covers the cost of laptops (126) for an entire grade, or one school-wide software license for scholars to support our distance learning open plan.
Social Emotional Health and Wellness: $25,000
Fund a full day of mental health support for scholars, including individual appointments with licensed professionals during the school day.
Sponsor a Scholar: $10,000
Tuition at The Preuss School is free for all scholars and funding from the district covers the traditional school year. Your support covers the gap in funding for the longer school day and school year. After completing middle and high school our scholars have accumulated almost an entire extra academic year.
Professional Development for Teachers: $5,000
Provide one hour of dedicated time for faculty and staff to experiment with new learning activities that increase scholar achievement.
Fund One Hour of the University Prep Advisory Program: $2,500
A critical part of our model for middle and high school, University Prep Advisory prepares scholars with the skills to be successful college students and lifelong learners. Activities are geared toward personal development, college preparation and exploration, literacy and mathematical skill reinforcement, preparation for standardized testing, and college application and admission.
Matthew F. Weil, Chair

William Bramley

Mae Brown

Julia R. Brown

Robert Busacca

Robert C. Dynes

Jeffrey Gehlhaar '93

Dan Goldstein

Antonio Grillo-Lopez

Monica Haas

Jawid Habib, Preuss '06, '11

Christopher Halter, MA '95, EdD '06

René McKee

Peter J. Preuss, MBA '14

Valerie Stevenson

Helen V. Griffith '81, ex officio

Mica Pollock, ex officio

Elizabeth H. Simmons, ex officio

Veronica Bailon, ex officio

 

Peggy Preuss, honorary

Christopher Weil, honorary

Patricia Weil, honorary
2020 Outstanding Alumni Award Honorees
Marlene Lleva, Preuss '07 and Thuy Wong, Preuss '08 share their experiences
on college, career, and the impact of The Preuss School. Moderated by ASB
President Zuadi Farah, Preuss '21.
Marlene Lleva, Preuss '07
Legal Advocate, Peter Cicchino Youth Project
Urban Justice Center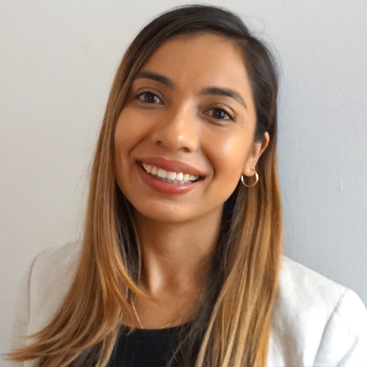 As a first-generation college graduate and daughter of immigrant parents, Marlene Lleva pledged to commit her education and career to addressing the social and economic inequalities faced by people of color, immigrants and marginalized communities. She currently serves as a legal advocate dedicated to protecting and advancing the rights of youth experiencing homelessness in New York City, particularly LGBTQ youth. Lleva is also passionate about helping to shape policy that removes barriers to access. She holds a BA in international studies from UCLA and an MA in international education from Columbia University Teachers College.
Thuy Wong, Preuss '08
President and CEO, CharterSAFE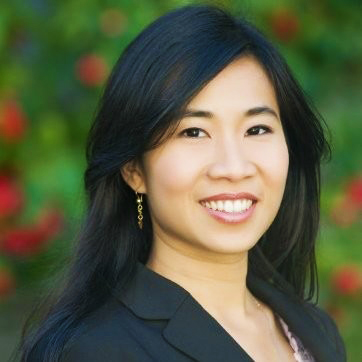 Thuy Wong is the President and CEO of CharterSAFE, a pooled self-insurance and risk management program for California charter schools. As a charter school alumna, Thuy is proud to lead a nonprofit that serves as a partner to charter leaders and as a Gates Millennium Scholar alumna, she understands the power of quality education in empowering the lives of students. Thuy holds a BA from Pomona College, MPH from the University of Southern California, an Associate in Risk Management – Public Entities (ARM-P) designation and is currently completing her nonprofit leadership certification from Harvard's Kennedy School of Government.
The (Virtual) Classroom Experience
Middle School Advanced Sciences
Mr. Lee Gilsan talks through hands-on science labs designed for middle school
scholars to follow along at home.
15th Annual Shakespeare Festival
An annual event at The Preuss School, Shakespeare Festival celebrates
its fifteenth year with an avant-garde take on a familiar classic…
all filmed through Zoom.
Middle School Social Studies
Ms. Van De Vanter starts her 6th grade maps class with a mental
health and wellness check.
3rd Annual Jazz June
This annual event is a celebration of jazz. Now in its third year of production,
scholars created a historical documentary featuring characters from the birth
of jazz to today's modern movement.
High School Pre-Engineering
Mr. Dan Rupert and his scholars sketch basic models by hand and learn how
to replicate a 3D model in Thinkercad.