Students Attend Forum on San Diego's Future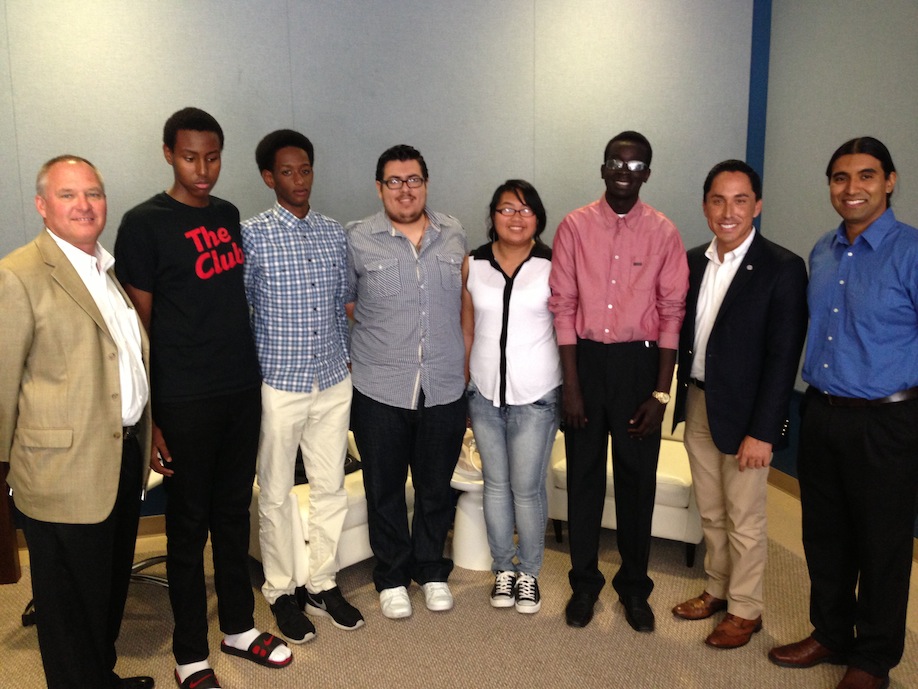 Preuss students and alumni with Todd Gloria (second from right), Preuss principal Scott Barton (left) and teacher Oscar Ramos (far right), chair of Preuss' Social Studies department.
Several Preuss students and alumni were invited to attend a recent public forum sponsored by the City Club and La Jolla Country Day School. City of San Diego Interim Mayor Todd Gloria and Councilman Kevin Faulconer spoke about what's next for San Diego. The forum presented an excellent opportunity for students to learn about government first-hand.
Learn more about the forum from these 10News and CBS8 clips.