Sea Bass in the Class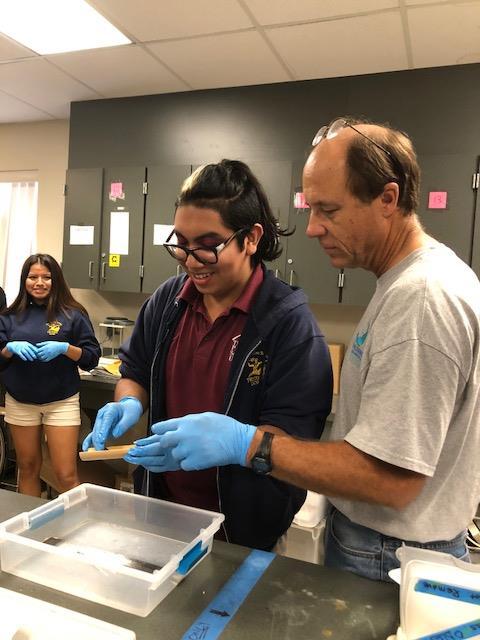 The Preuss School received a special delivery in early fall: 30 live sea bass. The fish were provided to the school as part of a program dubbed Sea Bass in the Classroom, operated by the Hubbs-SeaWorld Research Institute (HSWRI). The program is designed to give students the opportunity to learn more about wild marine life and expand their awareness of ocean resources and sustainability.
Preuss students measure and weigh the live sea bass, monitor the tank's chemical condition and feed the fish daily, before they are tagged and released into the wild after three months. The hands-on program encourages students to be practical problem solvers and increase their interest in STEM (science, technology, engineering and math) topics. Several students said that this experience has helped shape their desire to pursue careers in either marine or environmental science. 
The Sea Bass in the Classroom program also increases student awareness of aquaculture benefits, including the reduction of our country's reliance on imported seafood and an increase in jobs that revitalize our working waterfronts. Preuss and HSWRI have partnered on this project since 2013 and there are now eight schools involved.
"Every year I look forward to engaging students with this project," said Anne Artz, the STEAM (Science, Technology, Engineering, Arts, Math) coordinator who first introduced this program to Preuss. "This isn't something they've ever had the chance to do before and they really enjoy being hands-on with their learning."