Student Stories Captured in a Vibrant Mural at UC San Diego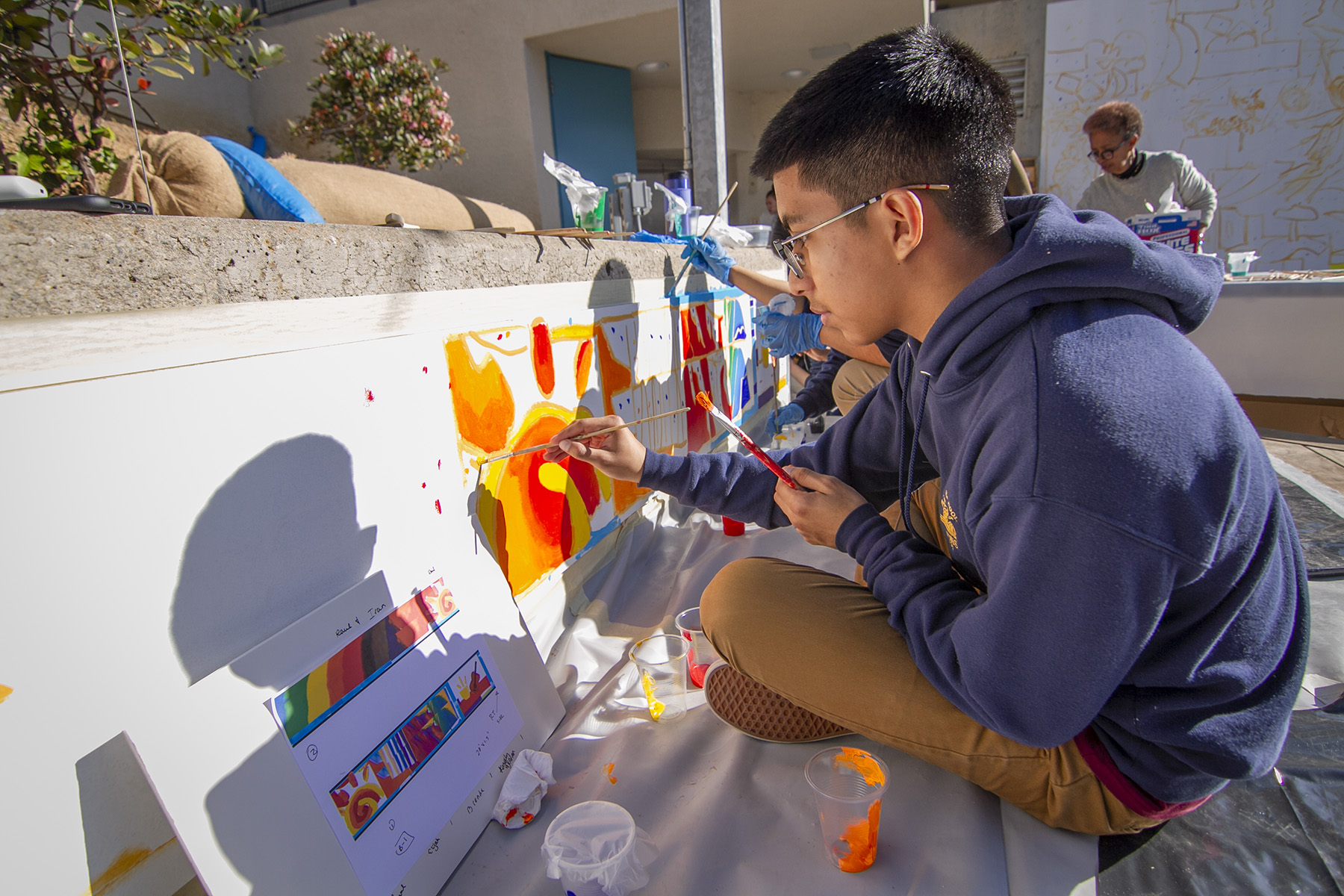 A once sleepy courtyard in the residential neighborhood of Thurgood Marshall College at UC San Diego has been transformed by a splash of color. A new mural spanning four walls explores social justice issues, the activists that have changed the course of history and the potential of current students to continue the progress made.
The faces, experiences and hope depicted come straight from the hearts of students. The collaborative artwork came to life as a partnership between studio art students at The Preuss School UC San Diego and undergraduates at Thurgood Marshall College. The mural includes themes that are important to students, including honoring the Kumeyaay people, LGBTQ rights, immigration experiences and more.
Each scholar had the opportunity to contribute their passions. For Preuss School junior Julian Hernandez, it was music. "I decided to draw a guitar because if I grow up to become a music teacher, I want to teach low-income communities like the one I live in so they can be motivated to play music and get over the gangs and drugs."
Earlier this year, Preuss School students took part in a series of art workshops with community artist Jay Schlossberg-Cohen. The Baltimore-based artist travels around the country to facilitate mural projects rooted in community voices to help heal and empower those involved. In the workshops, students journeyed through their own family histories, examined future goals and envisioned the change they want to make. Their collective ideas were combined by Schlossberg-Cohen to form the larger mural.
"I teach that it is not about one's ability to paint, but one's ability to think," explained Schlossberg-Cohen. "The mural making experience is designed to increase student self-expression, self-concept and self-awareness as community leaders."
Schlossberg-Cohen became connected to the campus through a friendship with Cecil Lytle, one of the founders of The Preuss School and former provost of Thurgood Marshall College. The mural was equally informed by the studies of students at the college, who at the beginning of their tenure at the university enroll in a series called Dimensions of Culture. The three-quarter social science and humanities sequence delves into the history and cultural experience of underrepresented groups and the development of intelligent citizenship.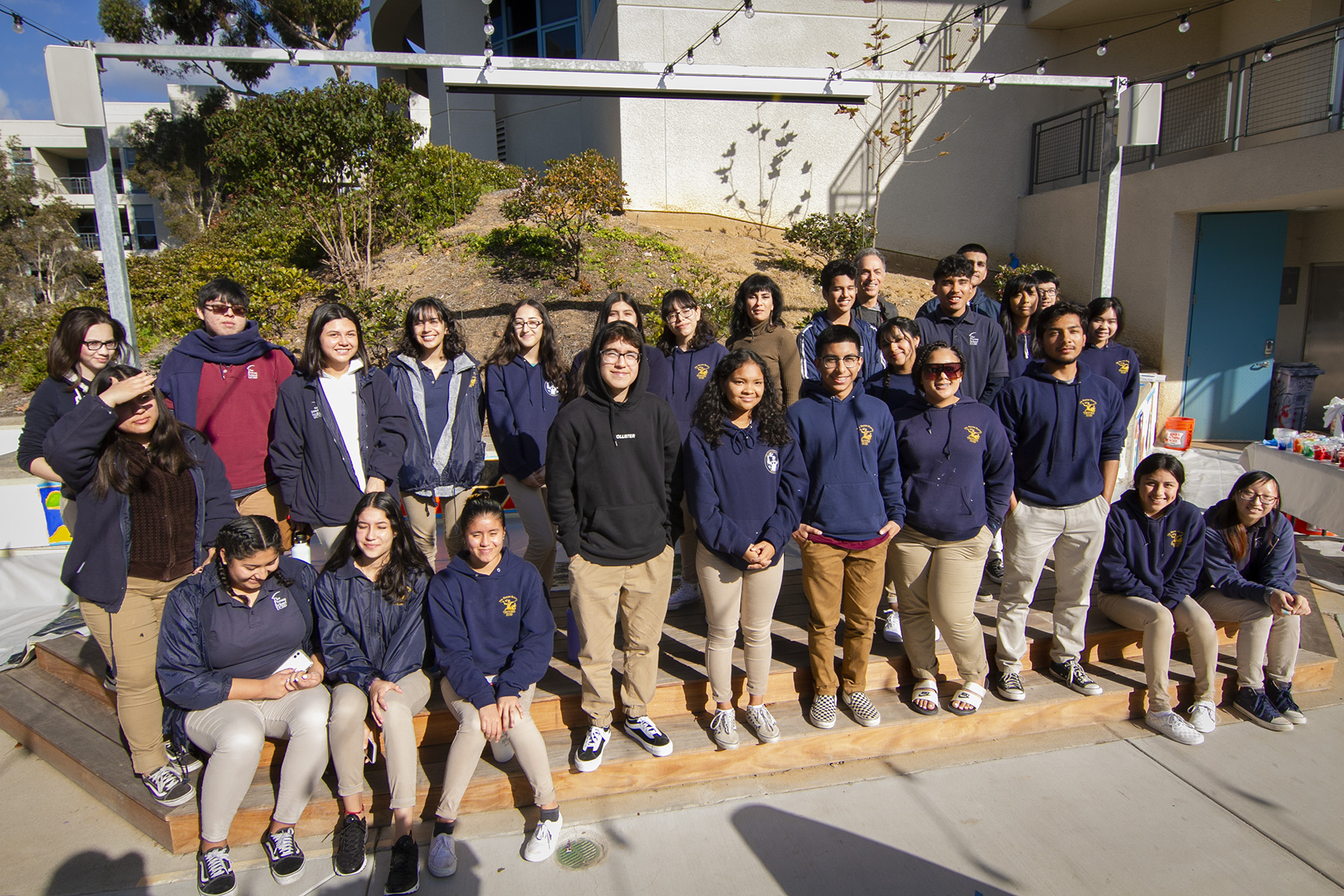 Kevin Crandall, a first-year student at UC San Diego in Thurgood Marshall College, noticed the mural being developed and stopped to learn more. He soon jumped into the project. "I feel like it's a very important and unique opportunity to be able to leave a mark on campus," he said. "The mural represents what Marshall stands for, bringing hope for all people from all backgrounds."
By incorporating diverse narratives, the goal is to inspire students to see themselves at the university. "We are honored to be part of this mission of social justice at UC San Diego, so that our students can feel empowered when they come here, and see themselves reflected in the campus climate and culture," said Tamima Noorzay, art faculty at The Preuss School.