The Preuss School Recognized for Inclusive Excellence
The Preuss School was recently recognized by UC San Diego with an award for Inclusive Excellence, one of 15 individuals and departments to be honored for outstanding contributions in support of diversity.
From its inception in 1998, The Preuss School was designed to embody inclusive excellence. With a scholar population that is 64% Hispanic or Latino, 18% Asian, and 13% Black, we welcome a diverse group of scholars to learn from an equally diverse team of teachers, staff and volunteers.
Scholars at Preuss come from over 40 diverse communities across San Diego, with over 10 languages spoken by parents and their families. From the moment they arrive, scholars and their families are invited to participate in activities that honor their story and bond them in their aspirations. For the next seven years, they grow together through a unique advisory class that prepares them to succeed academically and socially at a four-year university.
Throughout the school year, scholars may participate in Chelsea's Light Peer Corps where they create trust and bonding between peers and where self-worth and strength of character are supported. They embrace and teach acceptance and diversity, and are given permission and support to truly step into their full potential as role models and transformational agents.
And each February, The Preuss School hosts a Multicultural Family Potluck where families are invited to share their cultural dishes with other families and scholars as well as showcase dances, music, native attire and artistic talent. All are woven together to celebrate diversity, equity and inclusion.
Diverse support network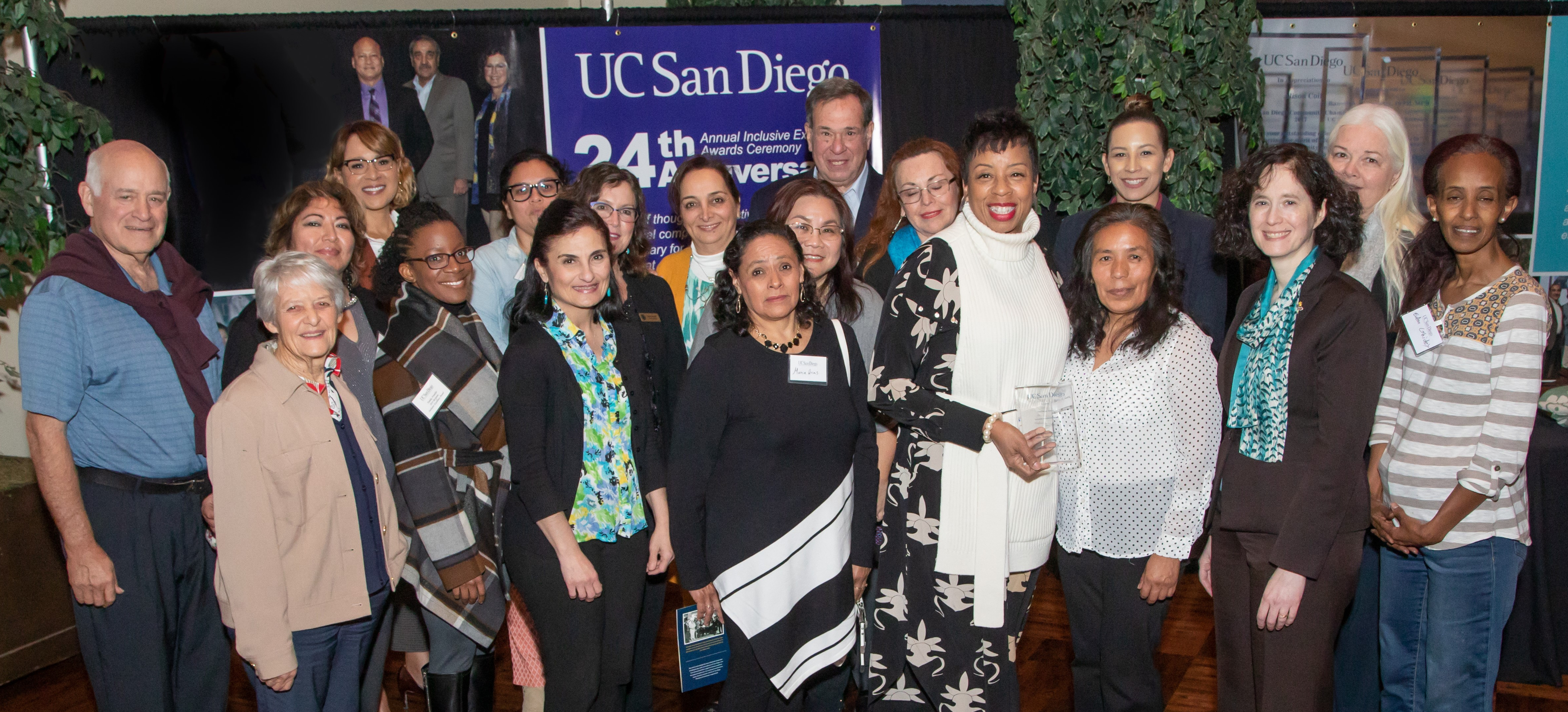 Parent involvement is crucial to their scholar's success, so we ensure that all of our programs are accessible. For instance, Parent-Teacher Association (PTA) meetings are scheduled on Saturdays and evenings to accommodate the schedules of working parents. Also, translation from English to Spanish is offered, and volunteers provide daycare for parents with small children during the meeting. Parents are essential collaborators at nearly every school event; this engagement supports their scholar's academic achievement and personal growth.
In addition, The Preuss School expands the network of scholars by connecting them with volunteer mentors, interns and tutors from UC San Diego and the community. The school welcomes between 250-300 volunteers per year ranging from high school students to retirees with different backgrounds, languages, and interests, therefore bringing unique experiences to scholars they interact with. 
Diversity and inclusivity are also reflected in The Preuss School's business practices, from the recruitment process to staff development opportunities offered. The school's staff and teachers are lifelong learners, continually striving to stay informed about topics that affect the school and developing best practices geared towards the continued fostering of diversity, equity, and inclusion. 
By creating a warm and welcoming environment that is inclusive, we prepare our scholars to become change agents and world citizens, capable of transforming their communities along with a deep desire to pay it forward.