Expanded Learning Time Makes the Difference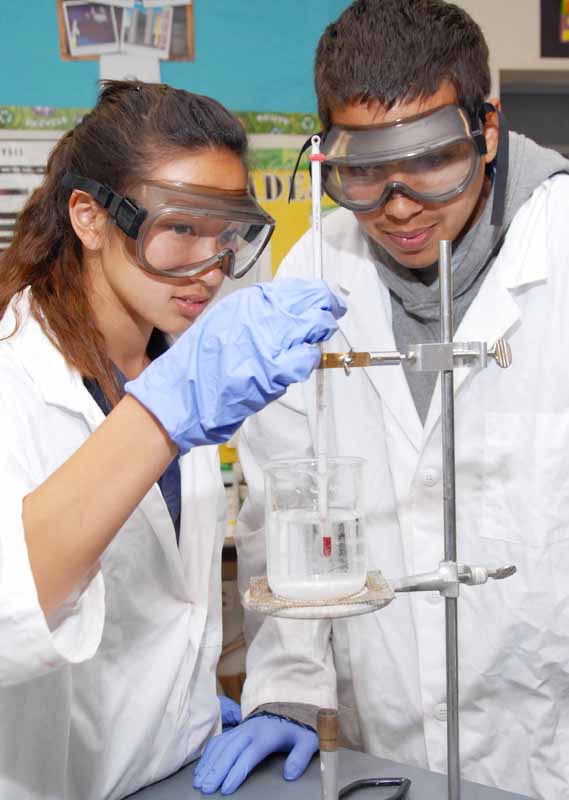 At The Preuss School UC San Diego the impact of more and better learning time can be seen firsthand. We employ a variety of research-based best practices proven to help prepare low-income students to be first-time college attendees. A longer school day and school year is one of these key practices. Our students are in school longer each day and for 18 days more than the typical student in California.  Preuss logs 74,669 instructional minutes each year compared to the state requirement of 64,800. As a result, after completing middle and high school, our students have accumulated almost an entire extra academic year.
The Impact
With that additional time, we have been able to develop an environment where students are continually empowered to develop a greater sense of self confidence.  We use time to foster a culture of high academic performance in an environment that encourages intellectual risk-taking while offering an array of academic support.  We also use the time to offer art, music and physical education—subjects that are increasingly cut from other schools yet have been shown to improve students' educational experience and can lead to greater academic achievement.
The Results
Preuss graduates are consistently accepted to four-year colleges and universities at a rate of more than 90 percent, and almost 100 percent are going on to some form of higher education. The Preuss School has been named the nation's top "miracle high school" by Newsweek magazine, and given the number 1 spot in the magazine's list of "transformative schools" for the third consecutive year. We were also named a top charter school in California in a report released by the University of Southern California's Center on Educational Governance. These achievements are due—in no small part—to the power of expanded learning time.   
Learn More
Time to Succeed Coalition
We need more time at school, not less