Giving to Preuss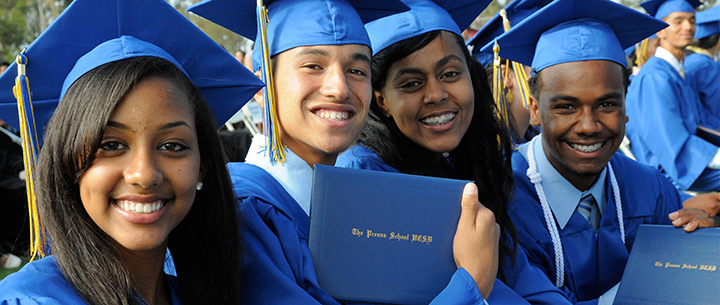 From the day students first arrive at The Preuss School UC San Diego, their future—and the future of their families—changes. They realize college and a career are within their grasp. They realize anything is possible.
When you make a gift to Preuss, you help make this happen. Your support makes possible more time in the classroom, enabling our students to explore new learning opportunities and innovative experiences. You provide access to programs in art, music, math, athletics, robotics and more. You connect students with tutors, mentors and counselors – people who can help our students succeed on the path to college and beyond.
Connect our promising students with possibility. Explore the giving opportunities below and make a gift today.
Why Give
There are many reasons to support The Preuss School.
How to Give
We offer a variety of convenient ways to make a gift to Preuss.
Giving Opportunities
Support the program or initiative that is most meaningful to you.
Your gifts to Preuss also contribute to the Campaign for UC San Diego, a university-wide comprehensive fundraising effort to transform the student experience, our campus, and ultimately the way humanity approaches problems and develops solutions. Learn more at campaign.ucsd.edu
Questions about making your gift? Please contact us.