First Day of Class Welcome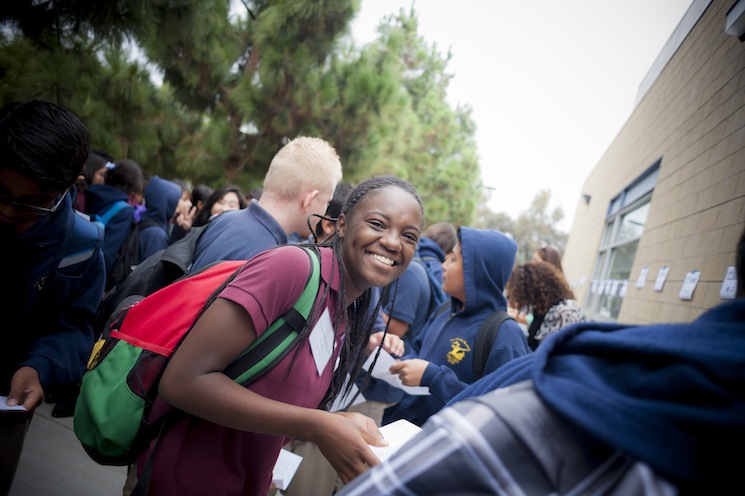 The Preuss School UC San Diego is not a typical school. So it makes sense that our school year doesn't begin in a typical way. When the school buses arrive at our campus on the first day of classes they are carrying more than 800 new and returning students from more than 40 different zip codes. These students are greeted with smiling faces and warm welcomes by dozens of people including Preuss faculty, staff, board members, friends and UC San Diego officials.
Now in its sixth year, our annual "First Day of Classes Welcome" has become another way to let our students know that we're here to support them. Every step of the way.
From the moment students take their first steps on campus to the moment they walk across Manchester Field with their diplomas in hand, Preuss will offer them more. More encouragement, more time to learn, more opportunity. That's what the Preuss promise is all about.