Preuss Alumni Legacy Scholarship

Every teenager—and every family—has ups and downs. Amanda Torre, who graduated from The Preuss School UC San Diego in 2005, remembers moments in her own high school experience when she wished there was someone she could turn to for extra support. Now Torre is that person. As a social worker at Preuss, Torre focuses on ensuring that students, and their families, have what they need to be successful in school.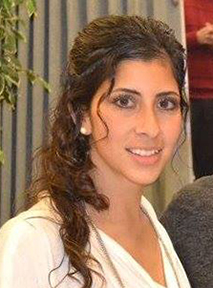 Amanda Torre
"It's a blessing to me," said Torre. "My goal since college has been to help youth, and to be doing that at Preuss for students who are in the same position I was, is wonderful."
While Torre finds her work at Preuss rewarding, she also thinks it is important to give back in other ways. She established the Preuss Alumni Legacy Scholarship (PALS) so that other alumni could give back to Preuss as well.
"Making a gift of any size to PALS is a quick and easy way to support Preuss students and ensure their future success in college," she says. "As more and more of us alumni go on to find success in our careers, we can not only give back to the school and the students, we can also be an example to current students. We can show them what it means to make a difference in someone's life just as my scholarship donors did for me when I graduated from Preuss."
If you would like to make a gift to support PALs, please click on the Give Now button below.
Give Now