Mercy Hwong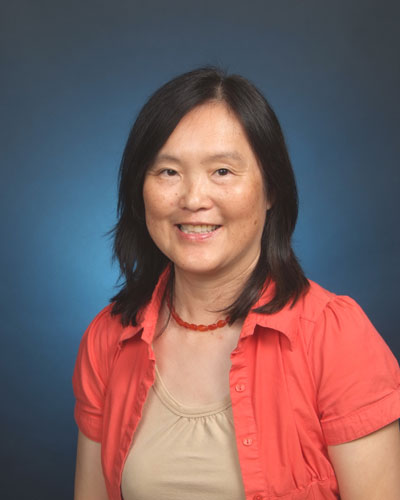 My name is Mercy Hwong. I am married with two children. My husband works at a local software company as a scientist. Elizabeth is a junior in college with a double major in violin performance and in biology. Timothy is a junior in high school. He is active in school's swim team and plays violin, piano, guitar and enjoys singing.

I have taught music at the University of Minnesota, Minneapolis Public Schools, Louisiana State University, and Westview High School in San Diego before accepting the teaching position at the Preuss School. I also teach private piano and voice lessons for children and adults in the community.
My educational background includes a Teacher's Diploma in Voice, minor in piano from the University of the Philippines, a B.S. degree in Music Therapy, a M.A. degree in Music Education, and a Ph.D. degree in Education from the University of Minnesota.

This is my 7th year teaching at the Preuss School UCSD. I am teaching four classes: 7th Grade Orchestra, 8th Grade Orchestra, Honors High School Orchestra and a UP class. I am an advisor of the middle School Music club, supervising students who come to music room to practice various instruments. In addition, I also have the privilege of founding a Preuss School Music Leadership Club. Students in the Music Leadership Club promote San Diego Youth Symphony concerts and Mainly Mozart concerts at the Preuss School.