Kenia Milloy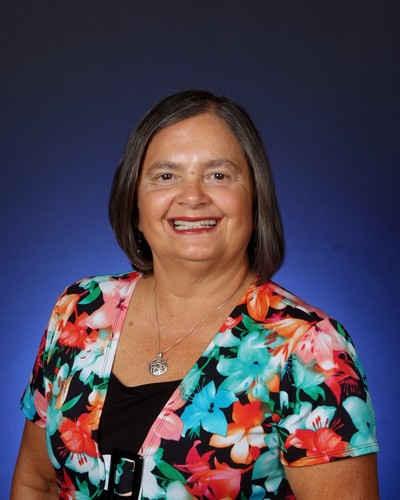 I am proud to say that I was one of the founding teachers at The Preuss School UCSD in 1999. This is my 8 th year teaching here, and like my students, I have learned so much and have grown immensely as a teacher. I have taught Spanish at every grade level here and have been an Advisory teacher at every grade level also. I've tried to teach young people to love the Spanish language and culture, and to appreciate other cultures as much as their own.
I earned my undergraduate degree in Bilingual/Bicultural Education and teaching credential in 1986 from San Diego State University. I earned my Master's Degree in Teaching and Learning from UCSD in 2004. Both of these experiences have given me the opportunity to do what I feel passionate about which is to teach and guide young people to be the best they can be.
The other thing I feel passionate about is my family. Since I come from Venezuela, my parents taught me the importance of family so I spend a lot of time and effort teaching that to the younger people in my family, my kids and my nieces and nephews. I have three grown kids and they have also learned the value of a good education as all three of them earned a Bachelor's Degree, one earned her Master's in Social Work, and one is about to earn her Doctorate Degree in Physical Therapy in May 2007.