Scholarships Provide STEM Summer Camp Opportunities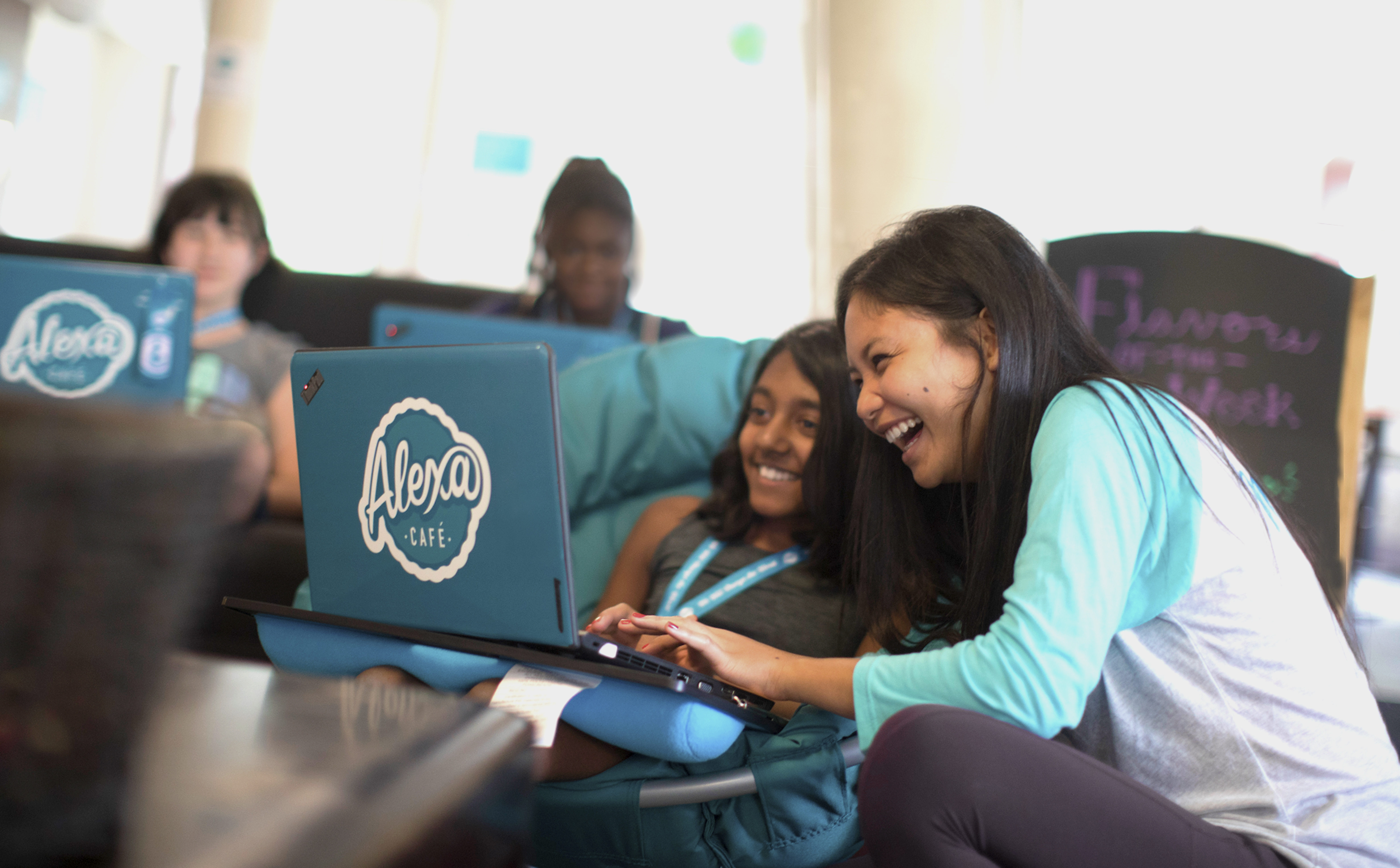 iD Tech provided 24 Preuss School students with scholarships to attend STEM summer campus.
 
Preuss junior Gicel Abraham dreams of someday becoming an engineer. She had the opportunity to explore her career interest over the summer thanks to a scholarship to attend Alexa Café, a new program designed by summer camp industry leader iD Tech to encourage more females to consider pursuing STEM (Science, Technology, Engineering, Math) careers.

Abraham was one of 24 Preuss students who received scholarships to attend weeklong summer training courses held by iD Tech on topics ranging from robotics and coding to video production.

"It was a really good experience," said Abraham, who learned to code wearable technology at the camp. "I come from a low-income background, so it would have been difficult for my family without the scholarship." 

Several of the scholarship recipients attended the inaugural session of the all-girls Alexa Café at UC San Diego. According to iD Tech, females make up only 24 percent of STEM jobs, and the company is aiming to change that ratio.

Abraham agrees that Alexa Café fills an important need—empowering young women to consider careers in STEM industries. "The instructors made us feel like we can become female leaders in STEM," she said. "I think that's good—especially for younger girls who might not be getting the same encouragement in STEM as boys."

iD Tech is an international industry leader offering STEM summer camps for students between the ages of 7 and 18. For 20 years, the company has helped pave the way in STEM education, introducing relevant curriculum to set students on their long-term skill development pathways.